Eksplorasi Etnomatematika pada Alat Musik Gordang Sambilan
Keywords:
Ethnomathematics, Mandailing, Gordang Sambilan, Geometry, Arithmetic
Abstract
Culture is a habit that contains essential and fundamental elements and also strongly related to human life and passed down from generation to generation. Culture can be used as a medium of learning for students at school as well as learn the culture itself. Mandailing is one of the tribes of North Sumatra that has a culture of customs, heritage, distinctive traditions, and different from other cultures that must be preserved. One of the Mandailing cultures is Gordang Sambilan which is a traditional musical instrument consisting of nine drums with different height and diameter resulting in different tones and is played by 5-6 players. The purpose of this research is to explore any mathematical concepts that exist in Gordang Sambilan musical instrument so that it can be implemented on learning mathematics in the classroom. This research uses an explorative qualitative research approach on Gordang Sambilan musical instrument. The results of this study indicate that there are several types of arithmetic sequence concepts and geometric.
Downloads
Download data is not yet available.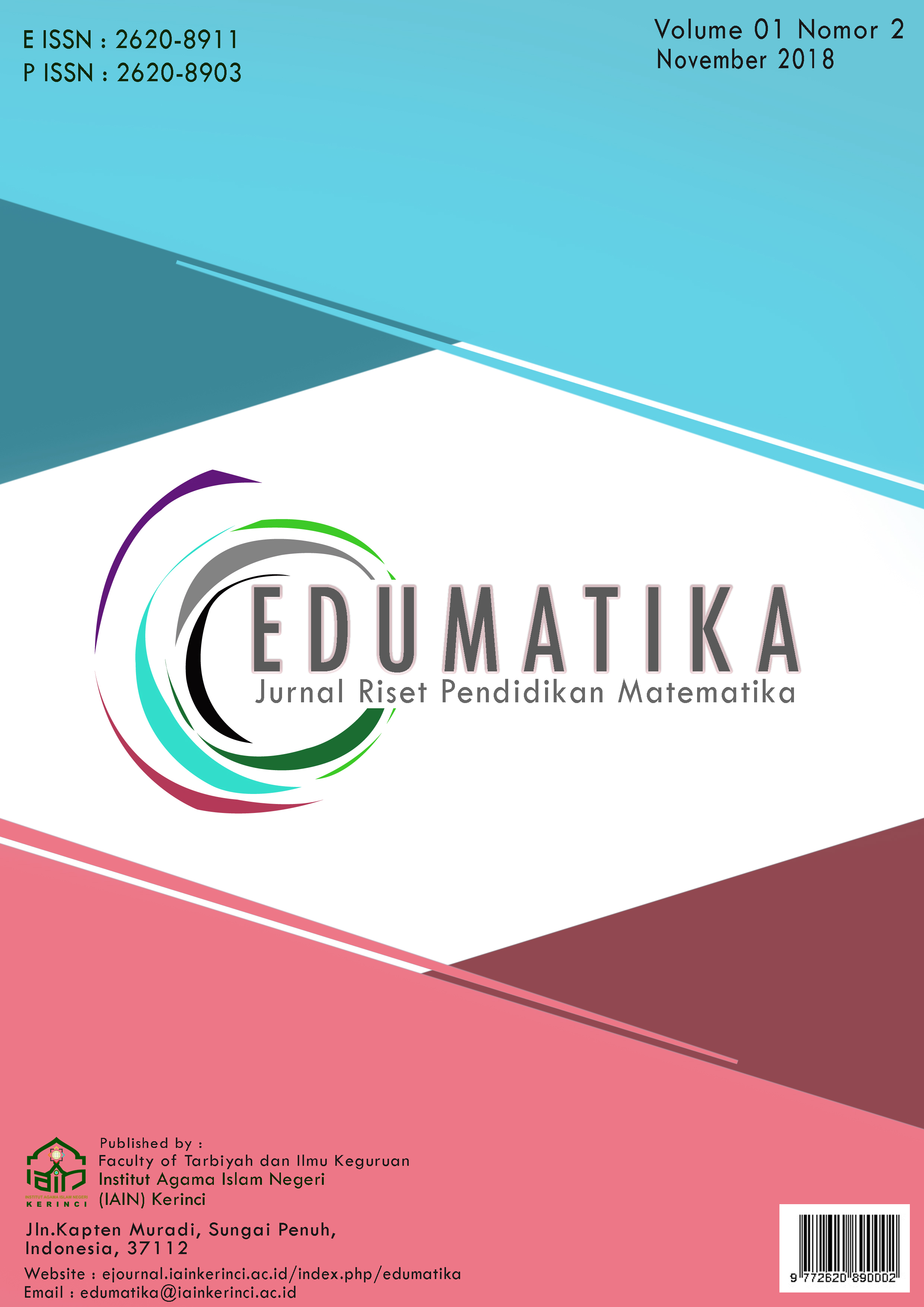 Downloads
How to Cite
Lubis, S. I., Mujib, A., & Siregar, H. (2018). Eksplorasi Etnomatematika pada Alat Musik Gordang Sambilan. Edumatika : Jurnal Riset Pendidikan Matematika, 1(2), 1–10. https://doi.org/10.32939/ejrpm.v1i2.246