Penerapan Barriers to Trade Terkait Perlindungan Public Health Perspektif Hukum Perdagangan Internasional
Keywords:
Barriers to Trade, Public Health, World Trade Organization, International Trade Law
Abstract
Each country always tries to protect public health, one of which is by implementing trade barriers. Even during the current Covid-19 pandemic, many countries have imposed barriers to trade by issuing import and export restrictions and prohibitions on certain products. Trade barriers carried out by these countries certainly negatively impact supply chains during the pandemic and put countries that depend on the supply of imported goods in a difficult position in dealing with the health of their people. The WTO does not allow countries to apply barriers to trade. But on the other hand, the state is faced with the obligation to protect public health from the threat of transboundary disease transmission. This study aims to analyze the application of barriers to trade regulations related to the protection of public health from the perspective of international trade law. This type of research is doctrinal research with a legal approach. The author examines international conventions related to the problem so that it is known that the WTO allows the application of trade barriers to protect health. One of them refers to Article XX (b) of the GATT 1994. However, its implementation must comply with WTO provisions.
Downloads
Download data is not yet available.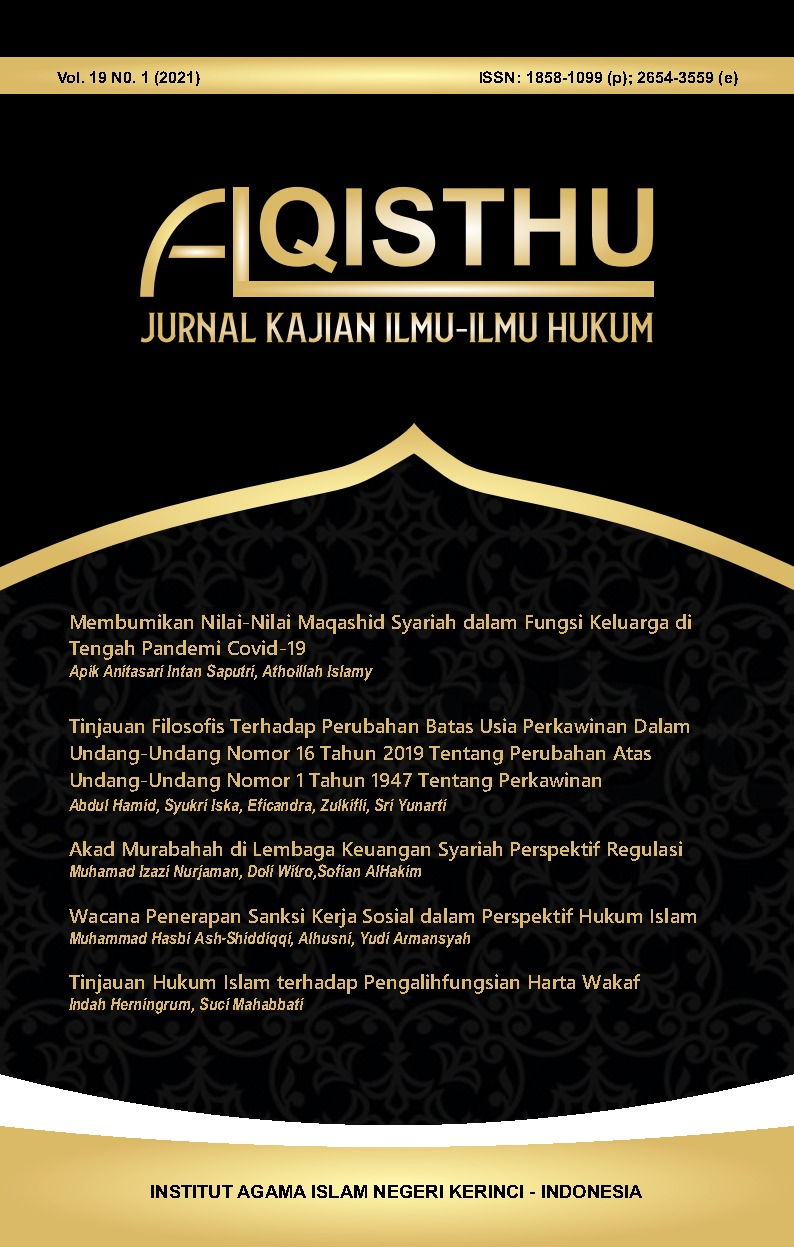 Downloads
License
Copyright (c) 2021 Al-Qisthu: Jurnal Kajian Ilmu-Ilmu Hukum
This work is licensed under a Creative Commons Attribution 4.0 International License.