Tinjauan Hukum Islam terhadap Pengalihfungsian Harta Wakaf
Keywords:
Islamic Law, Waqf, Transfer of Waqf Function
Abstract
This article aims to examine the law on the transfer of waqf assets. According to its provisions, waqf assets must be managed according to the objectives set by the waqf provider (wakif) at the time the property is handed over. However, in practice, it is not uncommon for waqf assets to be converted to different functions from their original purpose, giving rise to legal questions that need to be answered. In that context, this study seeks to provide answers. This study uses a literature approach by referring to the texts of the Qur'an, Hadith, the opinions of scholars contained in the books of fiqh, and positive law regarding waqf in Indonesia. The results of the study indicate that the law of origin of waqf does not allow the transfer of functions or transfers, such as being traded, made into individual property, and so on. However, in the condition that the waqf property is no longer useful due to certain factors, then it may be transferred with consideration of the principle of benefit. In fact, in the prevailing regulations in Indonesia, this transfer of function is positioned within the framework of community economic empowerment.
Downloads
Download data is not yet available.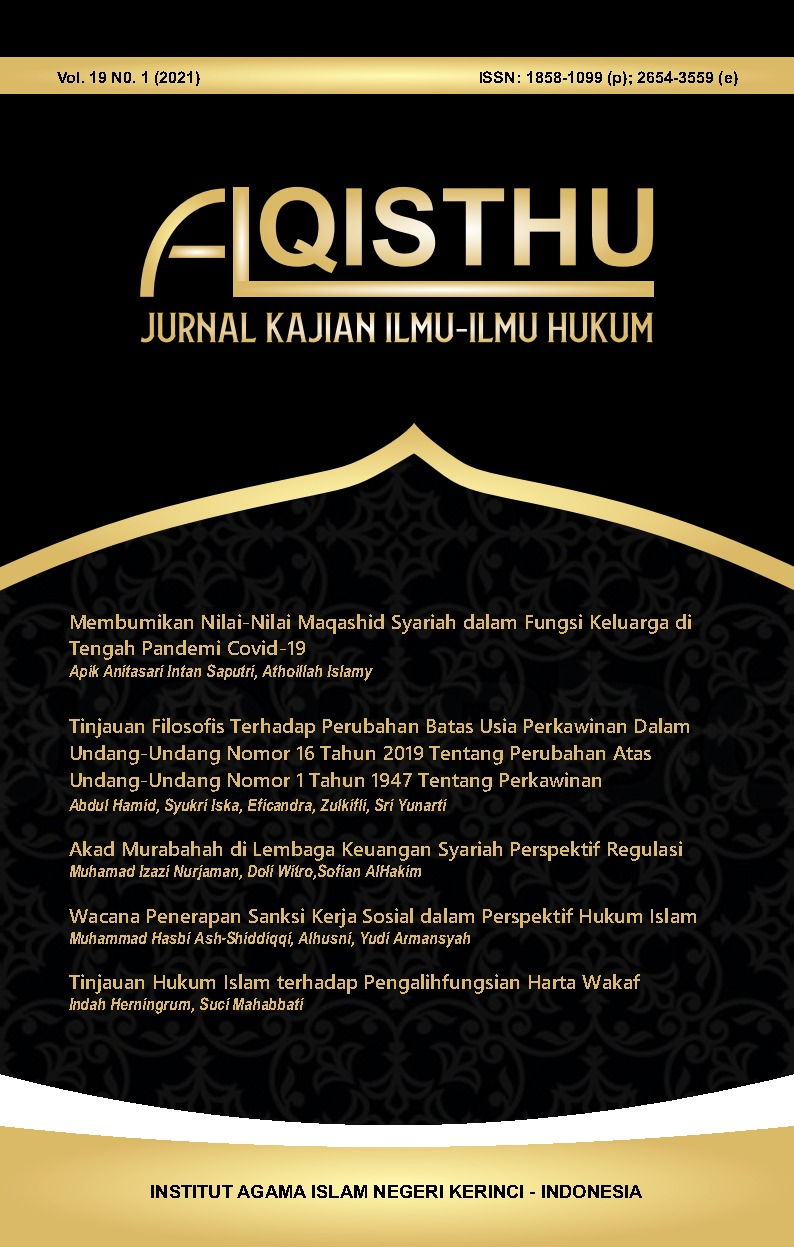 Downloads
License
Copyright (c) 2021 Al-Qisthu: Jurnal Kajian Ilmu-Ilmu Hukum
This work is licensed under a Creative Commons Attribution 4.0 International License.