Asas Akad Ba'i Murabahah dalam Perspektif Perjanjian Perdata dan Hukum Islam
Keywords:
Principle of Agreement, Bai' Murabahah, Civil Law, Islamic Law
Abstract
This study explains the principle of the ba'i murabahah contract, which is regulated in the Civil Code, and sharia contract law regulated in the Sharia Economic Law Compilation (KHES) and the Sharia Banking Law. This research uses the juridical-normative method. The data sources of this research are primary, secondary, and tertiary legal materials. Among them are made in the form of a qualitative description of the legal materials in this study. The results of this study indicate that the preparation of the contract agreement refers to the principle of freedom of contract in the Civil Code and the principle of agreement in Islamic law as contained in the KHES and the Sharia Banking Law. And there are no raw materials in the preparation of contract agreements in the Civil Code and sharia contract law. The most important thing is that in agreeing, the parties agree as in the deal in the KHES and the sharia banking law. In carrying out a contract or agreement, one must understand what a contract is, the purpose of making a contract, the conditions for the validity of the contract, the principles of contract law, the form and characteristics of the contract, the terms and principal of the agreement, the contract law supervision system, the structure and anatomy of the agreement, the form in the contract. Dispute resolution and contract termination. So that in the making a contract agreement, the parties are given the freedom to carry out the deal. The purpose of the preparation of the contract is as evidence for the parties so that the implementation of the results no longer differs according to the contract agreement.
Downloads
Download data is not yet available.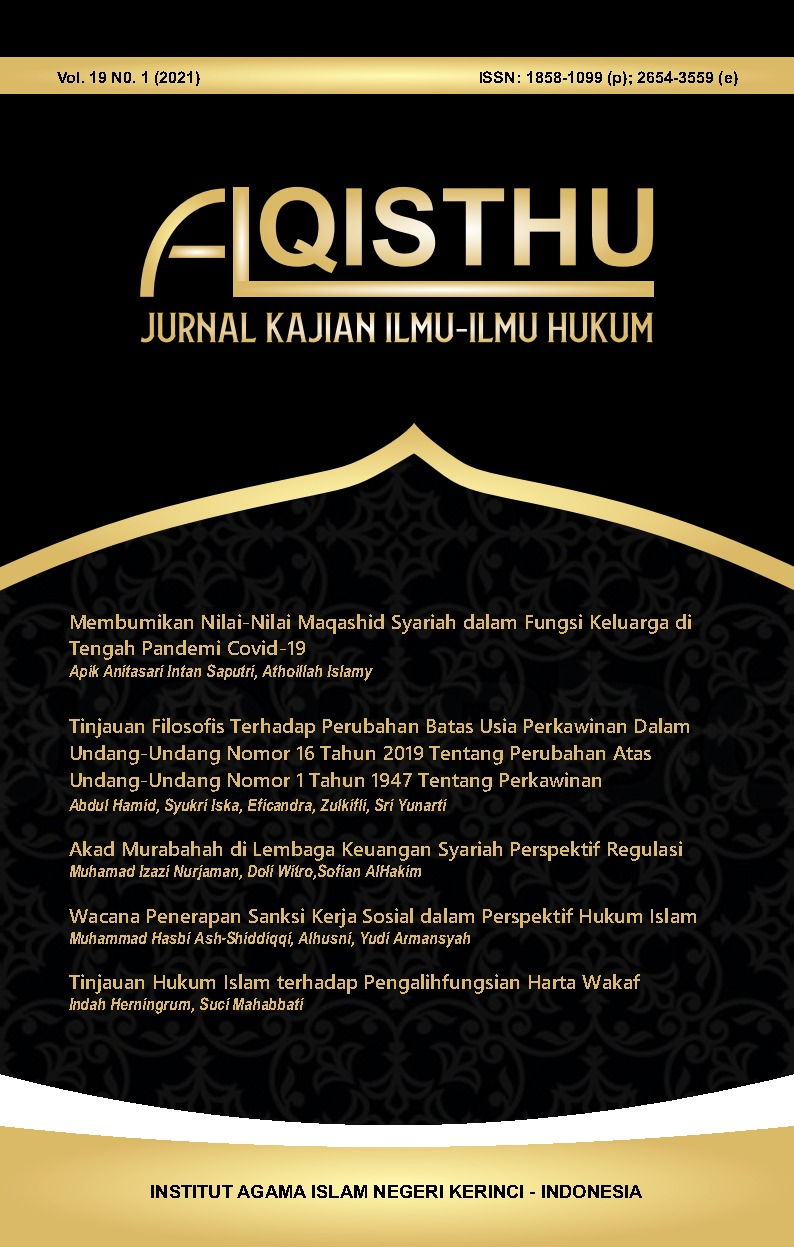 Downloads
License
Copyright (c) 2021 Al-Qisthu: Jurnal Kajian Ilmu-Ilmu Hukum
This work is licensed under a Creative Commons Attribution 4.0 International License.