Peran Pendidik Dalam Upaya Deradikalisasi Paham Keagamaan
Fikriansyah Fikriansyah

UIN Sunan Kalijaga
Abstract
Abstract
The radicalism of religious (Islamic) ideology which continues to spread in every circle must receive more attention by doing efforts both preventive, persuasive, repressive and curative. Efforts to de-radicalization in a persuasive way can be done through education. In the world of education, the central figure is an educator. Educators can provide understanding that can accept any differences that exist in Indonesia. as the core of the elimination of radicalism in the world of education is an educator must have a tolerant and pluralist understanding to be able to become an agent of piece. Using literature studies, and case analysis in the field, this paper will provide an conceptual illustration of how a teacher plays a role in the effort to deradicalize religious ideas.
Downloads
Download data is not yet available.
References
Abdullah, A. (1999). Studi Agama: Normativitas atau Historisitas. Yogyakarta: Pustaka Pelajar.
Azizy, A. Q. (1999). Al-Qur`an dan Pluralisme Agama. Profetika Jurnal Studi Islam, 1.
Baharun, H. A. (2017). Pendidikan Multikultural Dalam Menanggulangi Narasi Islamisme Di Indonesia. Jurnal Pendidikan Agama Islam (Journal of Islamic Education Studies).
Biyanto. (2013). Pengalaman Muhammadiyapengalaman Muhammadiyah. Islamica.
Farida, U. . (2015). Liberalisme Pesantren: Melacak Pemikiran dan Gerakan Keagamaan Pesantren di Era Globalisasi. Edukasia: Jurnal Penelitian Pendidikan Islam.
Fariga, G. O. S. E. G. (2001). Kamus Teologi,. Yogyakarta: Kanisius.
Haryani, D. (2018). Islamic Education in Supporting De-radicalization: Islamic Education in Supporting De-radicalization. Nadwa : Jurnal Pendidikan Islam.
Hilmy, M. (2013). The Politics Of Retaliation:The Backlash of Radical Islamists to Deradicalization Project in Indonesia. Al-Jami'Ah.
Irham. (2017). Islamic Education At Multicultural Schools. Jurnal Pendidikan Islam.
Istiqomah, M. (2011). De-radicalization program in Indonesian prisons: Reformation on the correctional institution. Australian Counter Terrorism Conference.
Karwadi. (2014). Islam, Deradikalisasi Pemahaman Ajaran. Al-Tahrir, 14.
Khamdan, M. (2015). Rethinking Deradikalisasi: Konstruksi Bina Damai Penanganan Terorisme. ADDIN.
Mahfudz, C. (2006). Pendidikan Multikultural. Yogyakarta: Pustaka Pelajar.
Maragustam. (2018). Filsafat Pendidikan Islam (Pascasarja). Yogyakarta.
McKechnie, J. L. (1972). Webster New Universal Unabridged Dictionary. New York: The World Publishing Company.
Musyarrofah, M. (2018). Deradikalisasi Melalui Pendidikan Karakter Berbasis Khazanah Pesantren.. Mudarrisuna.
Permata, A. N. (2005). Agama dan Terorisme. Surakarta: Mup Press.
Qodir, Z. (2015). Radikalisme Agama di Indonsia. Yogyakarta: Pustaka Pelajar.
Setarainstitut.org. Tipologi Keberagamaan Mahasiswa: Survei di 10 Perguruan Tinggi Negeri. , (2019).
Siregar, A. . (n.d.). Kamus Lengkap Indonesia-Inggris.
Sujadi, Eko., Meditamar, Muhd. Odha., Ahmad, Bukhari., Rahayu, Anita. (2018). Pengaruh Konsep Diri dan Locus of Control Terhadap Motivasi Berprestasi. Educational Guidance and Counseling Development Jounal, 1 (1): 32-51. dx.doi.org/10.24014/egcdj.v1i1.4808
Sujadi, Eko Sujadi., Ayumi, Rinda Tri., Indra, Syaiful., Sumarto., MRA, Raja Rahima. (2018). Layanan Konseling Kelompok dengan Menggunakan Pendekatan Cognitive Behavioral untuk Membentuk Internal Locus of Control. Jurnal Fokus Konseling, 2 (2): 176-184. https://doi.org/10.26638/jfk.626.2099
Susanto, N. H. (2018). Menangkal Radikalisme Atas Nama Agama Melalui Pendidikan Islam Substantif. Nadwa : Jurnal Pendidikan Islam.
Suseno, F. M. (2007). Memahami Hubungan Antar Agama di Indonesia. Yogyakarta: elSAQ Press.
Ulwan, A. N. (1981). Pedoman Pendidikan Anak dalam Islam. Bandung: Asy-Syifa.
WelleDeutscheOnline. Penyerang Bunuh Diri di Gereja Katolik Medan "Terobsesi" Pimpinan ISIS Al Baghdadi. Medan: , (2016).
Yaqin, A. (2005). Penidikan Multicultural: Cross Cultural Understanding Untuk Demokrasi dan Keadilan. Yogyakarta: Nuansa Aksara.
Yono. (2016). Menakar Akar-Akar Gerakan Radikalisme Agama Di Indonesia Dan Solusi Pencegahannya. Mizan; Jurnal Ilmu Syariah, FAI Universitas Ibn Khaldun (UIKA) Bogor.
Zainiyati, H. S. (2016). Curriculum, Islamic Understanding And Radical Islamic Movements In Indonesia. Journal Of Indonesian Islam.
Zuhdi, M. H. (2017). Radikalisme Agama Dan Upaya Deradikalisasi Pemahaman Keagamaan. , 217. Akademika.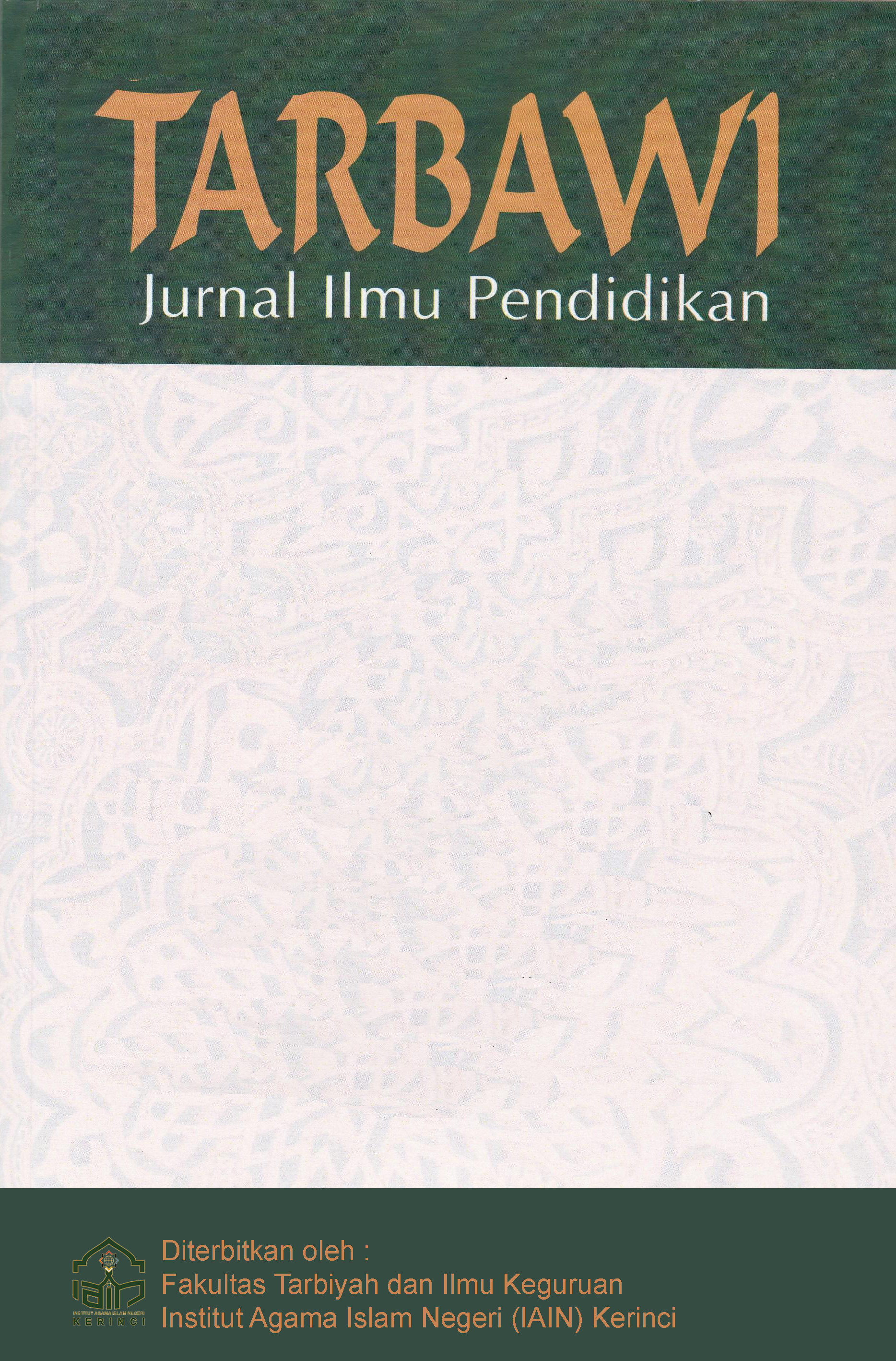 This work is licensed under a Creative Commons Attribution-ShareAlike 4.0 International License.