PENDIDIKAN ANAK METODE NABI (Kewajiban Menyusui, Mengasuh Dan Menjamin Nafkah Anak)
Abstract
Para ibu hendaklah menyusukan anak-anaknya selama dua tahun penuh, yaitu bagi yang ingin menyempurnakan penyusuan. Dan kewajiban ayah memberi makan dan pakaian kepada para ibu dengan cara yang ma`ruf. Seseorang tidak dibebani melainkan menurut kadar kesanggupannya. Janganlah seorang ibu menderita kesengsaraan karena anaknya dan juga seorang ayah karena anaknya, dan warispun berkewajiban demikian. Apabila keduanya ingin menyapih (sebelum dua tahun) dengan kerelaan keduanya dan permusyawaratan, maka tidak ada dosa atas keduanya. Dan jika kamu ingin anakmu disusukan oleh orang lain, maka tidak ada dosa bagimu apabila kamu memberikan pembayaran menurut yang patut". "Hendaklah orang yang mampu memberi nafkah menurut kemampuannya. Dan orang yang disempitkan rezekinya hendaklah memberi nafkah dari harta yang diberikan Allah kepadnya
Downloads
Download data is not yet available.
References
A.M, Sardiman,2004. Interaksi & Motivasi Belajar Mengajar, Jakarta: PT Raja Grafindo
Persada.
Brumfit, Christopher, Jayne Moon, and Ray Tongue,1994. Teaching English to Children,
Thomas Nelson and Sons Ltd.
Bustami,Hamidah,2002. A Guidebook to the Teaching of English (Compilation). Padang:
Faculty of Letters Andalas University.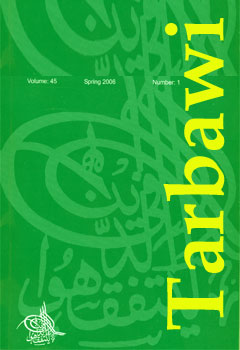 Downloads