PENERAPAN LANGUAGE SKILLS MELALUI COOPERATIVE INTEGRATED READING AND COMPOSITION (CIRD) DALAM PEMBELAJARAN BAHASA DI MA NEGERI 1 KERINCI
Keywords:
Language Skills, cooperative integrated reading composition, language learning
Abstract
Language skills can be improved through the application of CIRC learning models, and the procedure of CIRC includes: teacher presentation, team practice, individual  practice, peer preassessment, additional practice and testing. Then the last one is various activities which they elements in the CIRC learning model such as (1) reading each other's stories with group friends, (2) conclude stories, (3) listen to stories, (4) retell stories that have been read and heard in oral and written forms, (5) play drama, (6) write, edit, revise, and publish poetry with group friends.
Downloads
Download data is not yet available.
References
Ahmad Rofi'uddin & Darmiyati Zuchdi. (2001). Pendidikan Bahasa & Sastra Indonesia di Kelas Tinggi. Malang: UNM
Asep Ahmad Hidayat. (2006). Filsafat Bahasa: Mengungkap Hakikat Bahasa, Makna dan Tanda. Bandung: PT Remaja Rosdakarya
Brown. (2004). Language Assesment: Principles & Classroom Practice. New York: Longman
Burhan Nurgiyantoro. (2001). Penilaian dalam Pengajaran Bahasa dan Sastra. Yogyakarta: BPFE
Burns, A. (1999). Collaborative Action Research for English Language Teacher. Cambridge: Cambridge University Press.
Chapman, A.D., et.all. (1992). Co-authoring: a natural form of cooperative learning. The Clearing House. (66,1). 44
Cox, C. (2000). Teaching Language Arts: a Student-and Response-Centered Classroom. California State University: Long Beach
Crain, W. (1997). Theories of Development, Concept and Applications. New Jersey: Prentice Hall.
Harris, LT. (1983). Dictionary of Reading and Related Term. London: Heinemann Educational Book
Kemmis, S. & Taggart, Mc., Robin. (1988). The Action Research Planner. Victoria: Deakin University Press
Kunandar. (2007). Guru Profesional: Implementasi KTSP dan Sukses dalam Sertifikasi Guru. Edisi II. Jakarta: PT Raja Grafindo Persada
Miles, B.M. & Huberman, M.A. (1984). Qualitative Data Analysis. London: SAGE Publications
Nur Asma. (2006). Model Pembelajaran Kooperatif. Jakarta: Depdiknas Dirjen Dikti Dirket
Nuriadi. (2008). Teknik Jitu Menjadi Pembaca Terampil. Yogyakarta: Pustaka Pelajar
Orlich, D.C., at.all. (2007). Teaching Strategies: a Guide to Effective Instruction. Eight Edition. New York: Houghton Mifflin Company
Papalia, D.E., et.all. (2001). Human Development. Eighth Edition. Dubugue: Brown & Benchmark.
Paul Suparno. (1997). Filsafat Konstruktivisme dalam Pendidikan. Yogyakarta: Kanisius
Puji Santoso, dkk. (2000). Materi Pembelajaran bahasa Indonesia di SD. Jakarta: Universitas Terbuka
Sabarti Akhadiah M.K, dkk. (1992). Bahasa Indonesia. Jakarta: Depdikbud Dirjen Dikti Proyek Pembinaan Tenaga Kependidikan 1992/1993
Semiawan. (2002). Belajar dan Pembelajaran dalam Taraf Usia Dini, Jakarta: P.T. Prenhallindo
Slamet. (2007). Dasar-dasar Pembelajaran Bahasa dan Sastra Indonesia di Sekolah Dasar. Surakarta: Lembaga Pengembangan Pendidikan (LPP), UPT Penerbitan dan Percetakan UNS (UNS Press).
Slavin, R.E. (1989). Cooperative learning models for the 3 r's. Educational Leadership. (47, 4). 22
Slavin, R.E. (1995). Cooperative Learning: a Theory, Research and Practice. Second edition. London: Allya Bacon
Tompkins, G.E. & Hoskissons, K. (1995). Language Arts. Third edition. Merrill Prentice hall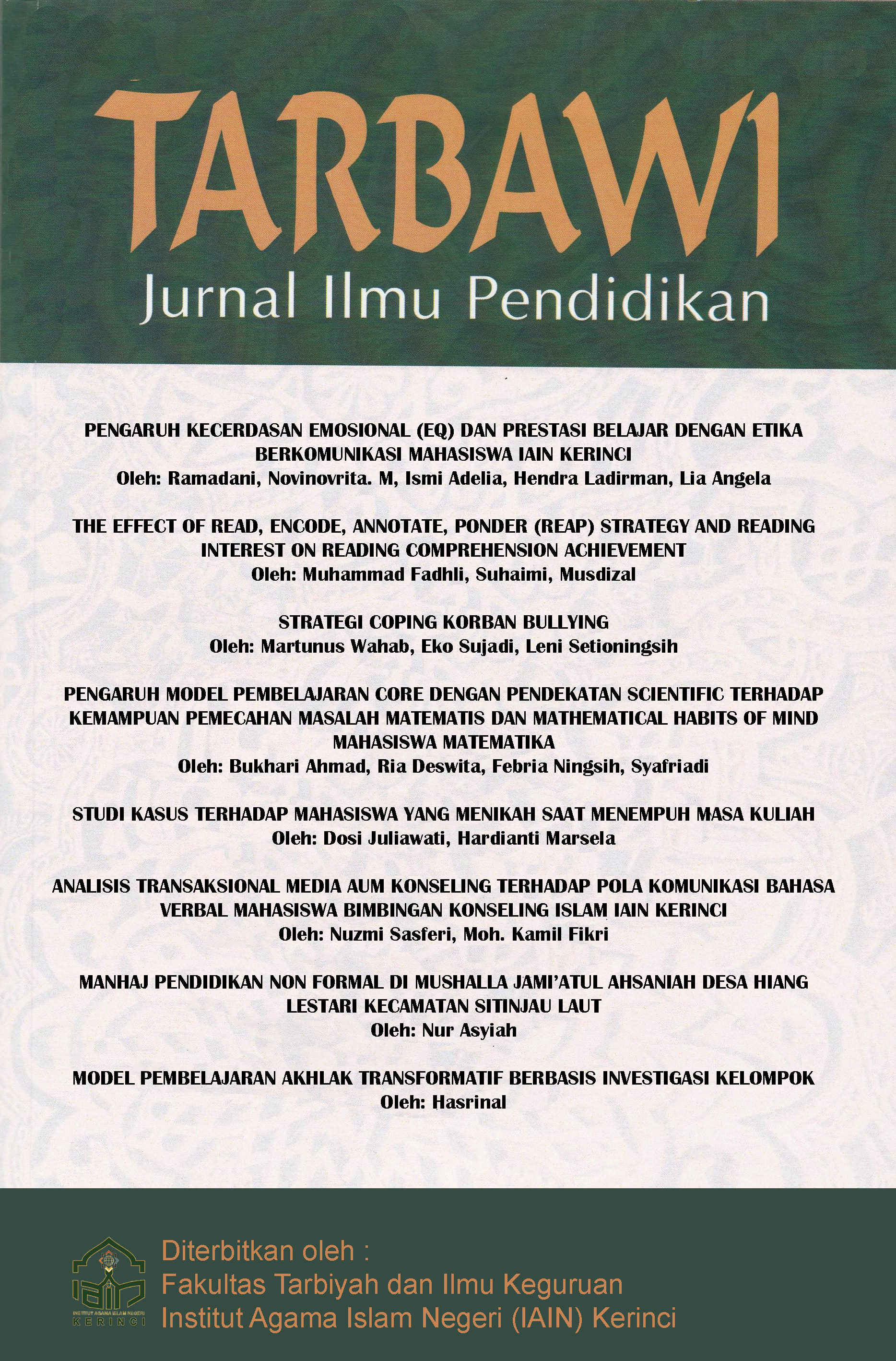 Downloads