ASPEK-ASPEK PSIKOLOGIS DALAM PEMBELAJARAN
Abstract
An educator should be able to realize the teaching behavior appropriately, in order to be able to realize the fair behavior of students through effective teaching and learning interactions in a conducive teaching and learning situation. One of them know what the psychological aspects in teaching. Psychological aspects of learning including the interests, attitudes, motivation and activity arising or developing in the learning process. Mathematics learning objectives related to their interests, attitudes, motivation, creativity and activity can be acceptable if the learning activity contributes to the development of the individual, social competence, or life satisfaction.
Downloads
Download data is not yet available.
References
Echols, J.M. dan Shadily, H. (1997). Kamus Inggris Indonesia. Jakarta: Gramedia
Erman, Suherman, dkk. (2003). Strategi Pembelajaran Kontemporer. Bandung. UPI
Handoko, Hani. (1995). Manajemen Edisi 2. Yogyakarta: BPFE
Lufri, dkk. (2007). Strategi Pembelajaran Biologi. Padang: Universitas Negeri Padang
Max A Sobel. (2002). Mengajar Matematika. Jakarta: Erlangga
Mueller, D.J.. (1986). Mengukur Sikap Sosial Pegangan untuk Peneliti dan Praktisi.
Terjemahan oleh Eddy Suwardi Kartawidjaya. 1992. Jakarta: Bumi Aksara.
Rohani, Ahmad. (2004). Pengeloloan Pengajaran. Jakarta: Rineka Cipta.
Sardiman, A. M. (2006). Interaksi dan Motivasi dalam belajar Mengajar. Jakarta: PT Raja
Grafindo Persada
Slameto. (2003). Belajar dan Faktor-faktor yang Mempengaruhinya. Jakarta: CV Rineka
Cipta
Steer, Richard. (1987). Motivation and Work Behavior. Singapore: Mc Grow-Hill Book Co
Wasty Soemanto. (1990). Psikologi Pendidikan. Jakarta: PT Rineka Cipta
Winkel, W.S .(1991). Psikologi Pengajaran. Jakarta: P.T. Grasindo.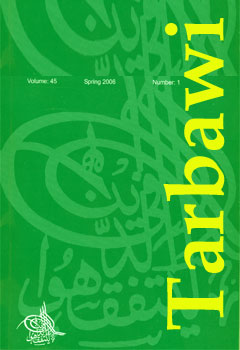 Downloads